De-clutter from the heart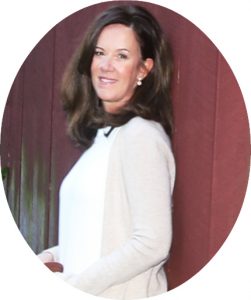 Has anyone ever given you a piece of advice that made you think twice?
The other day my mentor offered up some words of wisdom that left my head reeling.  I mean eyebrow-raising material!
Initially, I was taken aback trying to figure out where she was coming from.   But after letting her words sink in, I was grateful.
You see, what she told me was something I was already aware of.  In fact, I've been working on being more cognizant of it.  She said I should try to be more heart-centered instead of always being in my head. This hit a personal nerve for me.  I didn't know it was that obvious to others that my analytical style was showing up outside of my professional life. I'm used to over-thinking and breaking things down—it's how I make many of my decisions. But what I've come to find out is that that's not always the best approach with matters of the heart.
It reminded me of the similarities people face with their clutter.  They get so caught up with "thinking" about all the things that could possibly go wrong, or what they might end up regretting, and they lose sight of what their heart wants most.
From my experience, people want to be clutter-free, and not just because they would like to have a home that is neat, tidy, and organized.  That's just semantics.
People want to be organized because they are after something much more meaningful.  They are looking to recapture the freedom that the clutter has robbed from their life.  They are tired of having the clutter be the boss and dictate how they spend their time.
Are you looking at your need to de-clutter on the surface, or can you see the deeper reason for wanting to clear out the unnecessary stuff that's weighing down your time and freedom?
Everyone wants a tidy and organized home, and the stress reduction that comes with it. But before you leave it at that, try taking a heart-centered approach to your de-cluttering. You, like all of us, deserve to honor the desires of your heart, to feel true peace of mind, to regain your freedom.
A heart-first clutter-free life is worthwhile, and so are you. It's my job to remind you of that and help you get there!
https://patriciadiesel.com/wp-content/uploads/2017/07/Logo_New-1.png
0
0
KISN
https://patriciadiesel.com/wp-content/uploads/2017/07/Logo_New-1.png
KISN
2019-05-10 14:14:42
2019-05-10 17:05:37
De-clutter from the heart