It's All In The Mind
You may have heard how positive thinking is important to your mental health and also one of  the keys to The Law of Attraction.
But did you know that Neuroscience Research shows you can actually reprogram your brain?
So for people who have been trying to declutter their lives without success due to overwhelm, fear and procrastination, this can be very helpful.
In my Mindful Tools for Organized Living I dedicate an entire module to mind shifting so you can learn:
How to break old habits and build new ones
How to get rid of negative thoughts and replace them with positive ones
How to quickly and easily change your thoughts to a winner's mindset
With the right tools and conscious effort, you can start thinking like a conqueror of clutter, and crush that negative self-talk.For example, instead of saying to yourself,  " I'll never get out from under all of this mess.  Who am I kidding, I'll always have clutter."
You will learn how to cancel out negativity and replace it with positive words like,
" I may have been disorganized in the past, but that was then and this is now.  I love being clutter-free."
You owe it to yourself to open your mind and learn new strategies to live a healthier, clutter-free life.
Begin today and watch your mind shift and your life transform!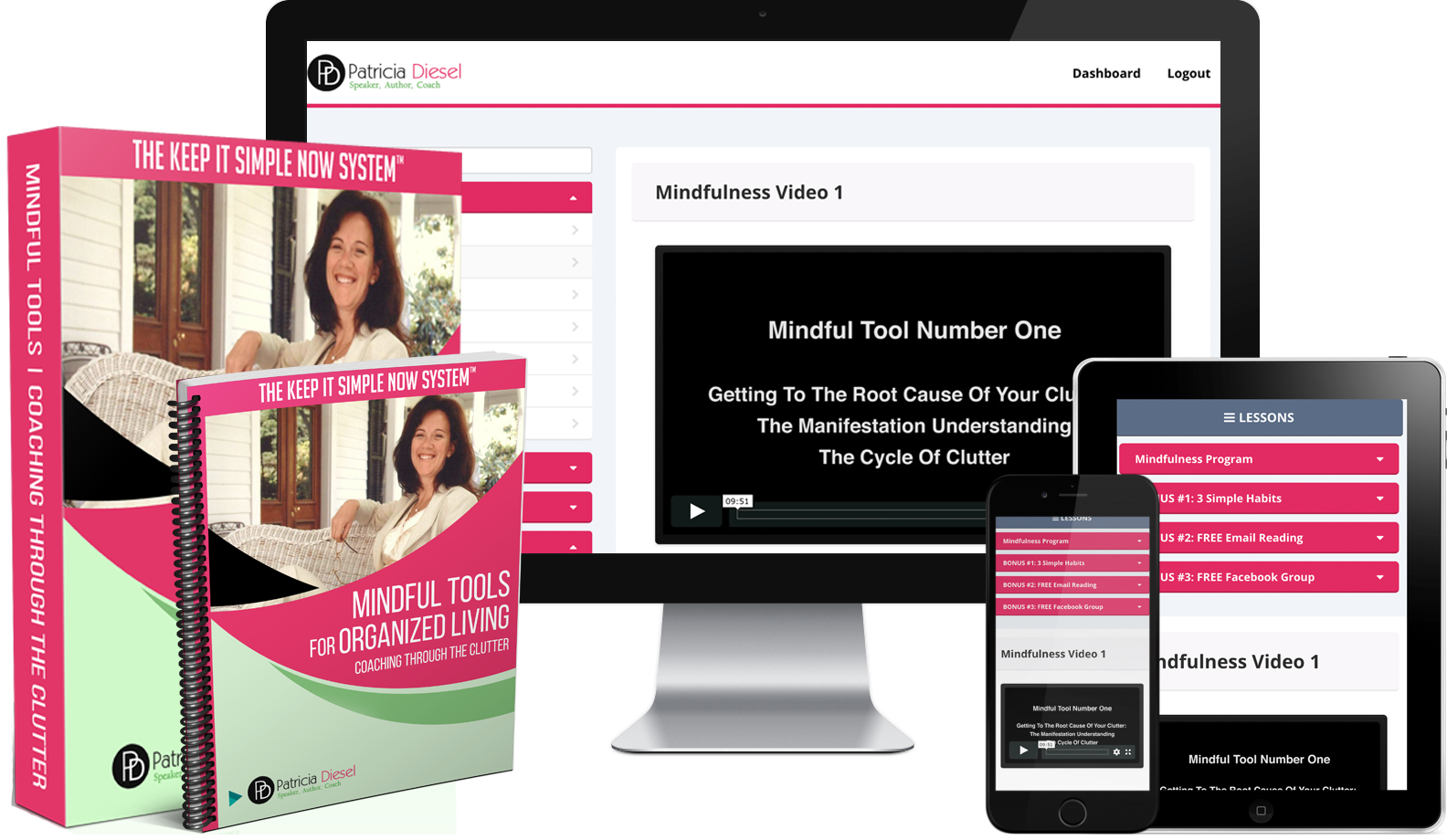 https://patriciadiesel.com/wp-content/uploads/2017/07/Logo_New-1.png
0
0
KISN
https://patriciadiesel.com/wp-content/uploads/2017/07/Logo_New-1.png
KISN
2019-02-01 19:41:48
2019-02-01 19:47:53
It's All In The Mind