WEDNESDAY WELLNESS
5 Tips Why You Should Eat Celery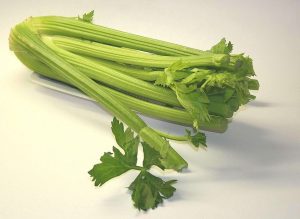 When I was young, celery was just a vegetable that was added to soups or as an added ingredient for a recipe. Rarely did I eat it alone.
Boy, was I missing out on something good.
Today, I love this refreshing green vegetable that belongs to the Apiaceae plant family. Check out the benefits to adding it to your diet.
5 Healthy Benefits Of Adding Celery To Your Diet
1.Celery is a great source of important antioxidants.
2.Celery reduces inflammation.
3.Celery supports digestion.
4.Celery is rich in vitamins and minerals with a low glycemic index.
5.Celery has an alkalizing effect.
https://patriciadiesel.com/wp-content/uploads/2017/07/Logo_New-1.png
0
0
KISN
https://patriciadiesel.com/wp-content/uploads/2017/07/Logo_New-1.png
KISN
2018-09-19 12:45:56
2018-09-19 12:46:44
5 Tips Why You Should Eat Celery