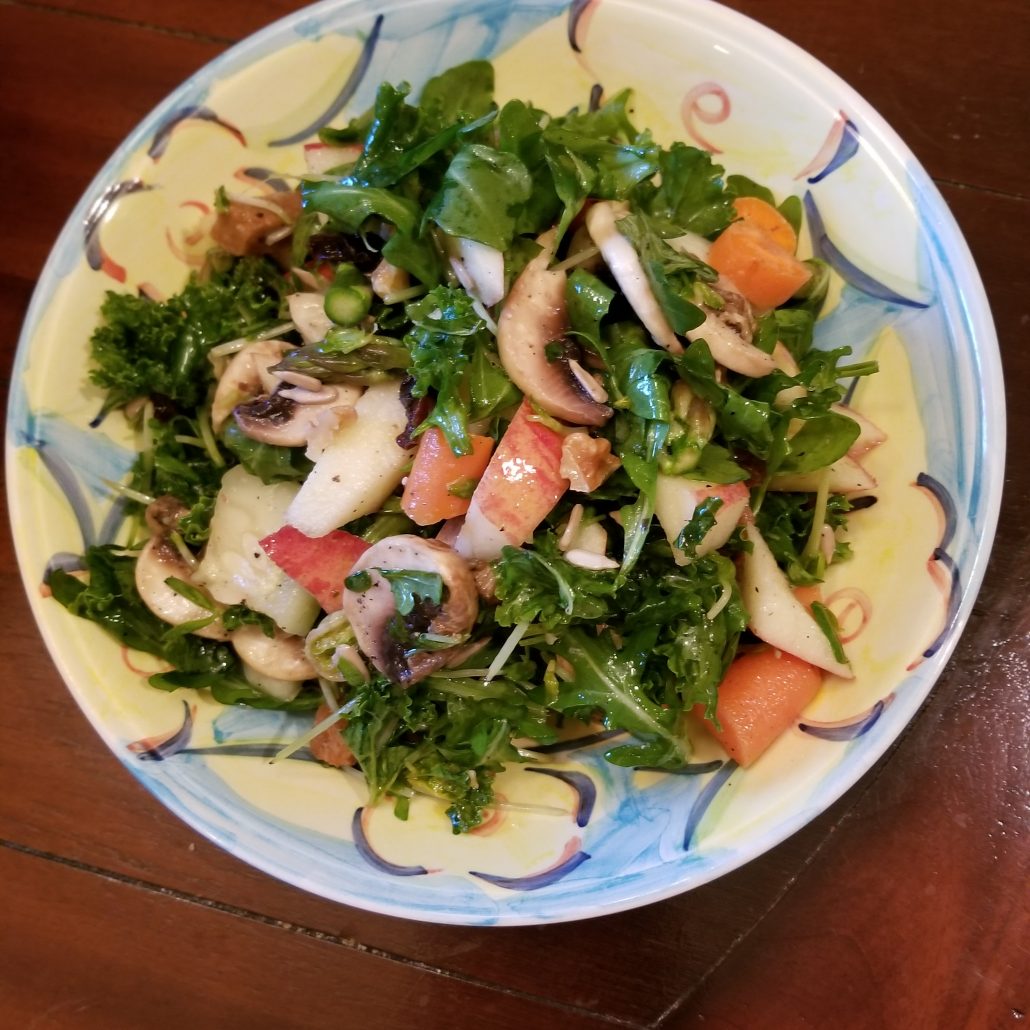 Listen, I can give you all the top reasons why you should eat salad. And tell you that by making just one simple change to your diet it can pay off with plenty of health benefits. But unless you have been living underneath a rock for a very long time, you know all of this.
For instance, I'm sure you are aware that a bountiful salad is a convenient way to work in a couple servings of vegetables and fruit and is a good healthy habit to form. Especially if you have difficulty eating your veggies separately.
You probably also know that a salad provides you with the fiber that your body needs to help avoid constipation and lowering your cholesterol. And I'm betting you've heard that for years, research has shown that by eating a healthy dose of fruits and vegetables it can minimize your risk of many diseases, including cancer.
Not to mention that if your goal is to lose weight, well, a salad a day will certainly help with that as long as you don't over do the fatty add-ons. Eating a little good fat is actually smart, such as olive oil, avocado and nuts.
I like to mix up my salads for the variety of taste and texture, but usually it is comprised of organic kale, baby arugula, baby spinach, pea or broccoli sprouts, carrots, cucumbers, mushrooms, asparagus, avocado, apple and tangerine slices, almonds, walnuts, choice of seeds… mixed all together with a little extra virgin olive oil and apple cider…with a sprinkle of sea salt.
Oh, and at this point, I'm also sure that you know that by eating a salad everyday with a generous amount of omega-3 foods keeps your brain healthy. And with the rise of dementia and Alzheimer's this is vital to ensuring good health.
But let's get back to the topic at hand… the  1 major reason why you should eat a daily salad.
Beyond how a salad can boost your body to wellness it can do something else for you. Studies have shown that by eating a salad a day it can actually keep you young and vibrant and reduce the aging process. Now, I don't know about you, but I'm going to go out on a limb here and say that pretty much the majority of the population will buy into this. Who doesn't want to have supple skin, clear eyes, silky hair and stronger joints…?
I'm betting that there is also at least one person who wants to see you not only look and feel gorgeous but they want you to be around for a very long time. And this is because they care about you. Do yourself and your loved ones a huge favor – eat your daily salad.
Trust me, you'll be happy you did!
In wellness,
Patricia
https://patriciadiesel.com/wp-content/uploads/2017/07/Logo_New-1.png
0
0
KISN
https://patriciadiesel.com/wp-content/uploads/2017/07/Logo_New-1.png
KISN
2018-05-26 10:30:32
2018-05-29 15:52:44
1 Major Reason To Eat Salad Daily