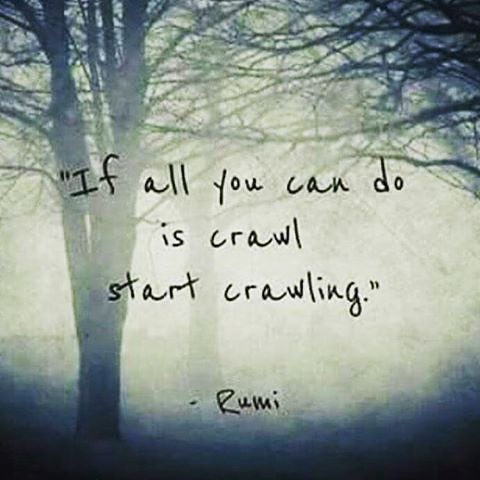 It takes courage to crawl when you feel like you can't move and everything is a struggle.
But remember, that one little movement, that tiny little crawl, can springboard change.
If you're buried beneath the clutter, exhausted by the mental chaos, don't underestimate the power you have inside of you! You're stronger than you think.
Start with something just enough to get the wheels in motion – it doesn't matter how small it is.
For now crawling is courage – remember that.  It's okay.  Things will change with movement.
If you need support, you can check out my step-by-step program that can help ease the transition into clutter-free living.
Or if you'd like to schedule a complimentary call with me, you can simply
CLICK HERE!
https://patriciadiesel.com/wp-content/uploads/2017/07/Logo_New-1.png
0
0
KISN
https://patriciadiesel.com/wp-content/uploads/2017/07/Logo_New-1.png
KISN
2019-09-03 12:15:54
2019-09-03 13:14:40
It takes courage to crawl