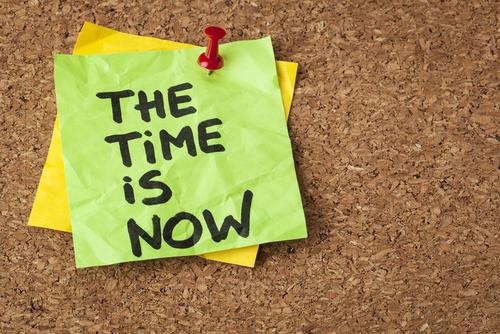 Is procrastination getting the best of you? 

In the words of Brendon Burchard (the world's leading productivity coach):

"Procrastination basically means you are not doing what you know you need to do when you know you need to do it. It's putting things off because in the short term, it's easier, it's more comfortable and it's more certain."

The truth of the matter is, we all procrastinate.  We do it because at times it feels more pleasurable to be distracted or to indulge ourselves in doing something else, than it is to sit down and do the actual work to create the outputs that matter when they are needed.

Personally, when I start to procrastinate it's usually a sign that I'm feeling overwhelmed and I need a break.  Sometimes that's easier said than done though.  That's when I have to give myself permission to walk away for a period of time and find something as a substitute to recharge myself.

But what about when procrastination feels as if it's getting the best of you and you're feeling stuck –  then what? 

Well, I don't think it's a good idea to bite off more than you can handle by trying to figure out how you can conquer procrastination all at once.  But what I do think is healthy is trying to figure out a way to set yourself up to do less of it. 

Make sense?  If you agree, I'd like to invite you to a workshop that I'm hosting on-line where I'll be showing you three ways to deal with your procrastination so you can be productive.

All you have to do is click on the below link to register. 
PS:  This topic tends to be a popular one that most people can relate to and need help with.   Early registration is advised to prevent being wait listed.  

https://patriciadiesel.com/wp-content/uploads/2017/07/Logo_New-1.png
0
0
KISN
https://patriciadiesel.com/wp-content/uploads/2017/07/Logo_New-1.png
KISN
2019-07-29 12:09:31
2019-07-29 14:13:36
A Class On Procrastination